Treading Water and Renewal
1990s
Diversifying for the Future
Beyond 2020
---
Small Beginnings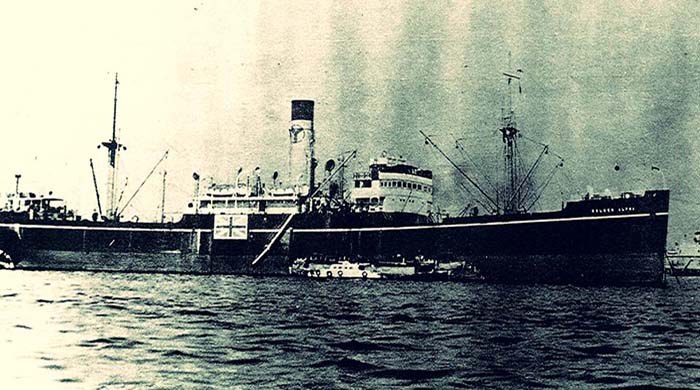 Sir Y.K. Pao was barely 30 years old in 1948 when he moved from Shanghai to Hong Kong. With friends and family he began the World-Wide Steamship Company Limited in 1955.
The first ship, Golden Alpha, was bought in 1955 and was joined in quick succession by a further five vessels. They were all put on period charters with Japanese and Hong Kong companies. With freight rates rising following the closure of the Suez Canal in 1956, and the rapid industrialization of Japan, business boomed.
A Stormy Start
World-Wide entered the tanker market in the mid-1960s with the purchase of a second-hand tanker that had a British Petroleum charter attached, named World Oriental. Despite the multiple rejections from charterers it faced just a few years earlier, by 1964, Pao's persistence enabled World-Wide to obtain charters by oil companies for 9 vessels, including World Continental and World Universal. In 1969, the first Very Large Crude Carrier (VLCC) was built and christened World Chief.
Riding the Waves
Between 1970 and 1974, World-Wide purchased 42 additional VLCCs. After weathering the oil crisis of 1973, thanks to World-Wide vessels' reliable charterers, the tanker market continued to boom. The world needed more crude oil and had discovered the economies of scale offered by larger units. The boom was further fuelled by prevailing cheap oil prices and oil majors' strong belief in the future.
By 1979, World-Wide had a fleet of over 200 vessels, managing the largest independently-owned bulk shipping fleet in the world with a total tonnage of 20.5 million deadweight tons – more than the US and Soviet merchant fleets combined.
Passing the Baton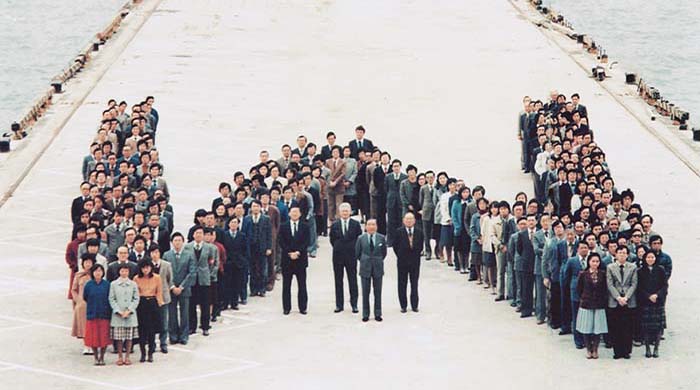 In the 1980s, the business environment for shipping changed. Many ship owners continued to believe that the slump was temporary. But World-Wide faced this reality in a way that few others were prepared to do, and over a period of three years the fleet was reduced by more than half. Loans were repaid and assets were written down to their market values, avoiding the overhang of debt that was to put many other owners into financial jeopardy.
Sir Y.K. Pao retired in 1986, and his first son-in-law Dr Helmut Sohmen became Chairman of World-Wide Shipping. Sohmen continued his father-in-law's disciplined approach to business, finding ways to reduce costs without putting the company's reputation at risk.
Following this period of financial prudence, World-Wide Shipping was one of only a few financially-sound ship owners, and was wooed by shipyards to place new orders at attractive prices. The company placed orders for a total of six 260,000 DWT tankers with both Daewoo and Hyundai shipyards. The first of these vessels was aptly named World Phoenix, signalling a return to life after one of the bleakest recessions. The vessels were delivered just as the tanker market began to show signs of life and newbuilding prices began to rise.
Treading Water and Renewal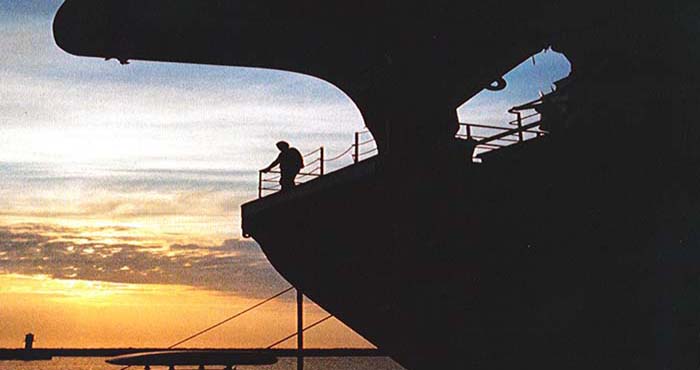 Following a brief market recovery in the early 1990s, the shipping environment took another turn for the worse, with low freight rates prevailing for most of the 1990s. In a stagnant market with little short-term optimism, many shipping companies saw their shares languish and some owners started to consider leaving the market.
The decade started with pessimism, but ended on a high note. World-Wide Shipping acquired N&T Argonaut (NTA) in 1999 and together with the delivery of six newbuildings, this helped increase World-Wide's fleet size by 24 ships in the space of three months.
A New Identity
In 2003, World-Wide acquired Norway's Bergesen d.y. ASA, the world's largest gas carrier operator. The acquisition brought together two well-established businesses with similar commitments to quality.
In 2005, a re-organisation and rebranding exercise brought all businesses under a single group brand, BW. BW Group Ltd was incorporated and became the holding company of the Group in April 2007.
In 2007, BW Offshore acquired APL ASA (Advanced Production and Loading), a producer of technology for the offshore oil and gas industry, and in 2010 this was followed by the acquisition of Prosafe ASA, another FPSO company listed in Norway. The merged company constituted the second largest FPSO fleet.
Expansion
Despite the financial crisis in 2008, and the challenging years that followed, BW Group's expansion continued apace.
In 2010, BW formed a joint venture with Marubeni on BW's fleet of LNG carriers on charter to NLNG.
In 2013, BW LPG acquired the entire VLGC fleet of Maersk Tankers.
In 2014, BW Group acquired 50% of the chemical tanker pool WOMAR, and subsequently acquired the chemical tanker fleet of Stream Tankers. In the same year, BW purchased the product tanker fleets of Vitol and Metrostar respectively, forming a joint venture called BW Pacific (later renamed BW Tankers) with private equity firm PAG. Shortly after, BW also formed a joint venture with Pavilion Energy for maritime LNG assets, including LNG carriers.
In 2015 and 2016, BW invested in LNG floating storage and regasification units (FSRUs) which were subsequently installed in Egypt and Pakistan. Further units were ordered for future projects including in Brazil. BW also returned to the dry bulk sector with investments in a series of second hand vessels, later followed with newbuildings. In the LPG sector, BW acquired Aurora, a fleet of Very Large Gas Carriers.
In 2017, BW Group injected its VLCC fleet into the listed supertanker player DHT and became the major shareholder with a 34% stake.
In 2018, BW acquired a controlling stake in Hafnia, a major player in the product tanker space based in Denmark. BW Offshore commenced oil production in Gabon.
A long and successful partnership with HSBC was concluded in October 2018, when Sohmen family interests acquired the 6.75% stake held by HSBC in BW Group.
In 2019, BW Group purchased a majority stake in Epic Gas from key shareholders, and launched unconditional tender offer. In the following year, BW Group also established separate entities with BW Energy and Hafnia.
Diversifying for the Future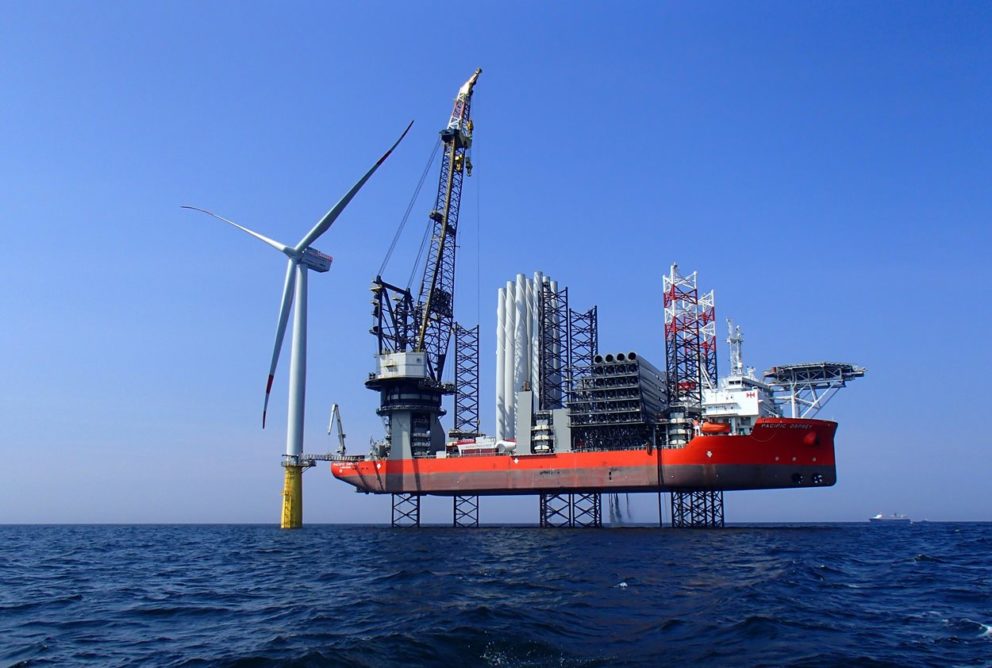 BW continues its mission to deliver energy for the world today and find solutions for tomorrow.
Seeing energy innovations as an opportunity to learn and strengthen our business, BW has become a major shareholder in several new entities. BW Solar was set up in February 2020 to develop solar power generation and energy storage projects. In November 2020 BW became a significant shareholder in Cadeler, a leading provider of marine services for the offshore wind farm industry, through a lead-investor position in the IPO listing. BW Offshore invested in Ideol S.A. in 2021 to create BW Ideol, a floating offshore wind company. BW also holds investments in Corvus, BioGill, HEA Water, and others.
BW Group is currently a significant shareholder in BW LNG, BW LPG, BW Epic Kosan, BW Offshore, BW Energy, BW Dry Cargo, BW Solar, Hafnia, DHT, Navigator, and Cadeler.